James F. Barrett, III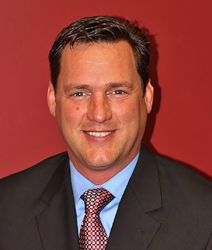 Jim Barrett is a 2001 graduate of the University Of Pittsburgh School Of Law, and earned his undergraduate degree from the University of Pittsburgh in 1995.  He began his career by representing local hospitals in employment issues, work related injuries, and liability issues.  Jim also represented many local financial institutions, concentrating on commercial litigation, banking laws, and bankruptcy.
Jim quickly established himself as a skilled attorney in the area of work related injuries, and began working for one of the largest law firms in Pennsylvania.  Jim expanded his area of practice to include personal injuries, social security disability, Heart and Lung Claims, Insurance Coverage disputes, work related injuries, and slip and fall injuries.
Jim has represented employers, insurance companies, injured individuals, and injured workers in all types of claims.  He was recently recognized as a Rising Star by Philadelphia Magazine, which rates the top lawyers in Pennsylvania.  Jim has lectured extensively to employers, employees, insurance carriers, and other attorneys regarding rights and responsibilities under the Pennsylvania Workers' Compensation Act and the Pennsylvania Heart and Lung Act.
Jim is a member of the Luzerne County Bar Association, and is admitted to practice in the State of Pennsylvania, the United Stated District Court for the Eastern District of Pennsylvania, and the United States District Court for the Middle District of Pennsylvania.