Michael T. Blazick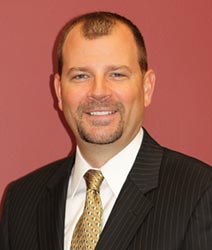 Mike Blazick obtained a Bachelor's Degree from Susquehanna University where he graduated Magna Cum Laude. In 1998, Mike earned his law degree from the Temple University School of Law where he was a Barrister Award Winner for distinguished performance in trial advocacy. Mike began his career serving as a law clerk for the Honorable John T.J. Kelly, Jr. on the Pennsylvania Superior Court where he was responsible for reviewing trial court decisions throughout the Commonwealth of Pennsylvania.
After completing his clerkship, Mike joined a large Philadelphia law firm. His practice initially concentrated on litigation of complex insurance coverage and bad faith disputes. Mike quickly distinguished himself as a skilled litigator and his practice expanded to include cases involving catastrophic injuries and wrongful death in the areas of medical malpractice, product liability and pharmaceutical liability claims.
After the birth of his first child in 2003, Mike returned to his hometown of Wilkes-Barre, Pennsylvania. Mike initially worked for a prominent Northeastern Pennsylvania firm handling complex medical malpractice, product liability and personal injury claims. Mike was a member of a team that successfully litigated a medical malpractice claim involving the wrongful death of a four-year-old boy which resulted in an $11 million settlement during trial.
In 2008, Mike fulfilled his life-long dream and started The Blazick Law Firm. The firm was initially established to serve a growing need for talented, aggressive and independent local counsel in an area of Pennsylvania that was a difficult venue for insurance companies to navigate. Since the firm's inception, Mike has represented individuals, doctors, businesses and insurance companies in all types of claims including personal injury, automobile accidents, medical malpractice, product liability, employment law, contractual disputes and litigation involving trade secrets and non-competition agreements.
In addition to his law practice, Mike ran for Judge of the Luzerne County Court of Common Pleas. In a field of seventeen candidates, Mike was one of two candidates that received the endorsement of both major Luzerne County Newspapers – The Times Leader and Citizens Voice.
Mike is admitted to practice in Pennsylvania, the United States District Court for the Eastern District of Pennsylvania, the United States District Court for the Middle District of Pennsylvania and the Third Circuit Court of Appeals.